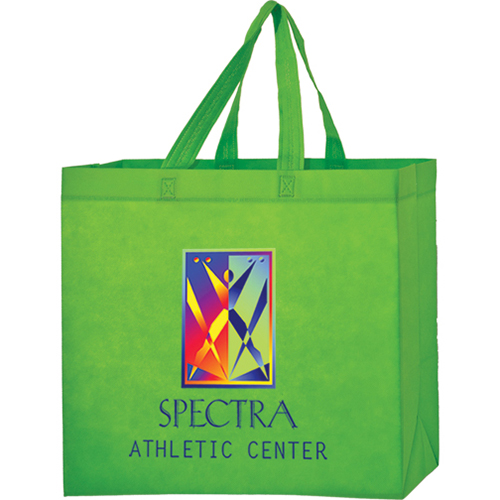 Affordable full color shopping tote
Item: 16614EV-ADB
Premium Quality Non-Woven 80 gsm Polypropylene Tote Bag, Recyclable and Reusable, with 22" Carrying Handles. 'Maxi-Weld' seams which are a strong machine made seam vs. the traditional sewn seams. This process creates an affordable alternative while maintaining bag strength. Contains 20% post-industrial recycled content. Available in lime, orange, royal, white, yellow and tan. Includes full color print on one side.
Size: 16" W x 6 " G x 14" H
Imprint area: 10 x 10 on front, 3 x 7 on gusset available.
Get 100-299 for $3.93 each!
Get 300+ for $2.14 each!
NO Set up charge!
Call or email to order.
Click Here to Request Info or to order
Art must be supplied in camera ready vector eps format or
art charges may apply.